This Wombman
Rosalinda P. Cietek is the creator and CEO of This Wombman LLC. A company that focuses on cultivating feminine power through feminine health education and organic, herbal
products. She develops these herbal infusions for women throughout their feminine cycles.
In 2019, Rosalinda's knowledge and experience with medicinal plants led her to Greece to begin a medicinal garden in a refugee camp while also completing medicinal plant research at the University of Connecticut. In 2020, she graduated with her B.S in Physiology & Neurobiology and moved to Savannah, GA. She began training as a Doula and thus, she bridged her studies of herbalism, human physiology and feminine health to create This Wombman.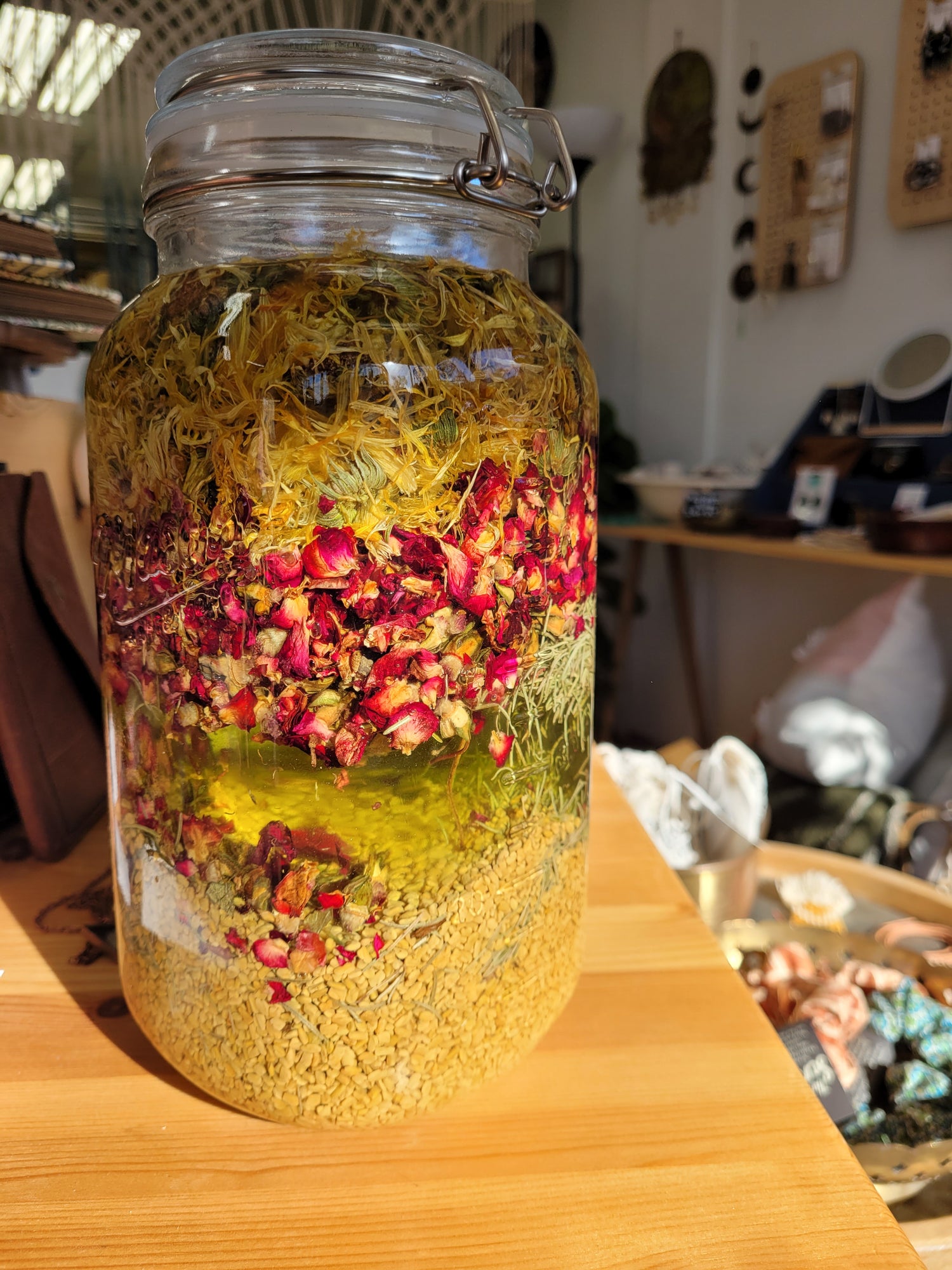 Hand Made
All of the products are handmade. The oils are solar infused for at least 1 month, the herbal blends are chosen and mixed in house, and the washes are also made and packaged in house.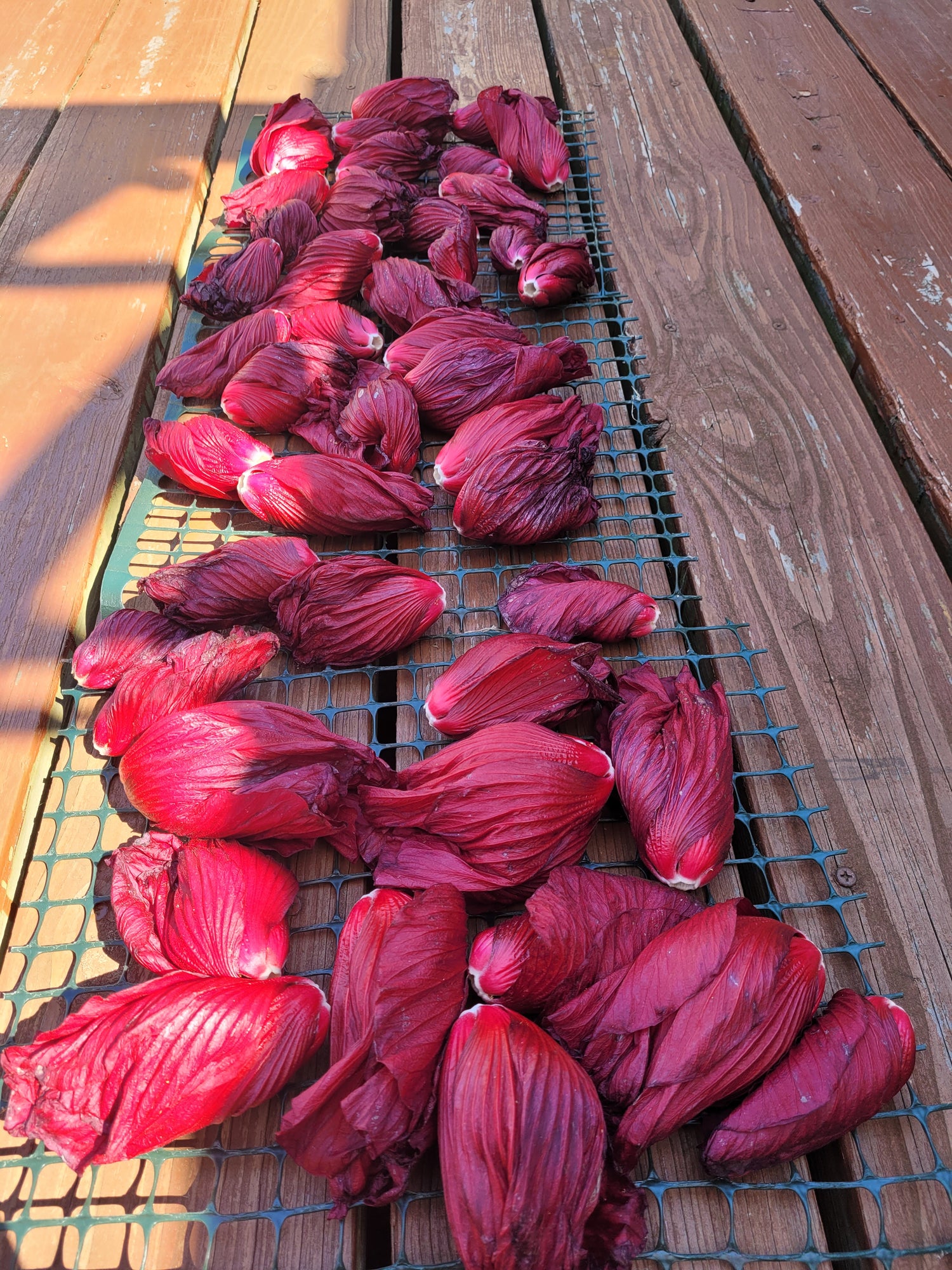 Organic Ingredients
Some herbs are organically grown in our family homestead. The others are sourced from organic farms across the country.
Eco- Friendly Packaging
Our oils are packaged in glass to reduce plastic usage and prevent endocrine disrupters from entering our system. Our Washes are packaged in recyable alumnium and our teas are packaged in 100% biodegrable material.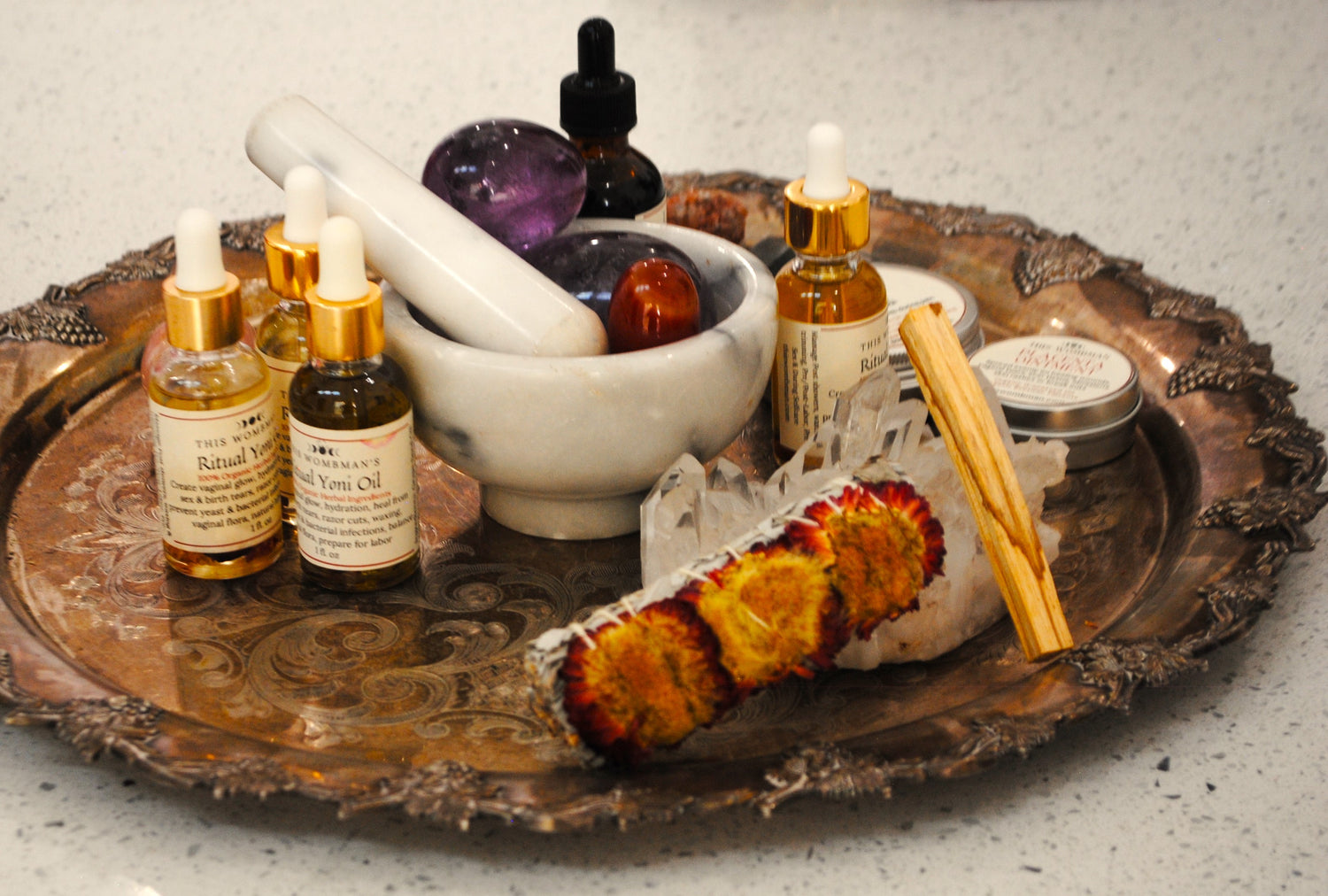 Wombmen Tested
Products have only been tested on friends, family and amazing, curious wombmen.